Order and purchase processes
Expedite business document operations with innovative digital workflows.
Ensure document consistency
Let's face it: Maintaining an efficient Order-to-Cash (O2C), Procure-to-Pay, or Purchase-to-Pay process can come with a few hurdles. Manual input errors and other issues often cause delays, requiring additional effort to keep things running smoothly.
In contrast, Compleo lets users review forms and ensure accuracy during O2C  or Procure-to-Pay cycles.
Get instant notification
Vendors can receive automatic email notifications about their sales orders, so they stay informed from beginning to end. Similarly, customers can access and read purchase order notifications to keep track of Procure-to-Pay interactions.
Process invoices and purchase orders faster
Automate invoice enrichment and distribution for your customers via email, ensuring a quick, reliable, and traceable document lifecycle. Easily involve decision makers for purchase order approval with a digital PO workflow.
Integrate seamlessly with your existing process,
no matter your industry
Request a consultation for


Business Applications
ERP, CRM, BPM...
Most frequent questions and answers
We strive to become leaner and yet provide a higher level of service. Compleo has helped by allowing us to reduce our dependence on printed reports and postage (becoming leaner) and by delivering invoices and delivery tickets more quickly (service).
Compleo has given us a cost effective solution which flexibly handles SYSTEMI® output in multiple locations and reduces communication overhead." Chris Larkin Sr. Manager Info rmation Systems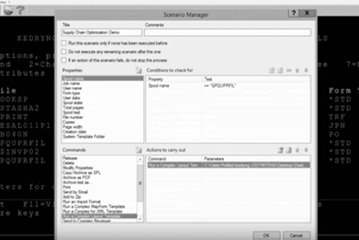 Managing supply chains can get complicated in a hurry and require lots of paperwork to boot. This short instructional video…
WATCH THE VIDEO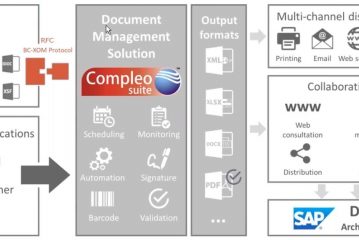 Reformat, create, print and archive your SAP documents with Compleo Suite Simply distribute spools/Documents across different printers in your business, and…
WATCH THE WEBINAR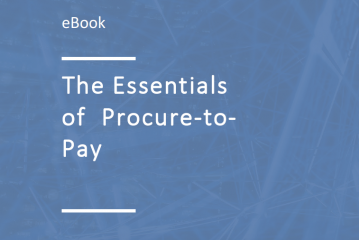 Table of Contents SECTION 1: What Is Procure-to-Pay? SECTION 2: Typical Procurement Framework SECTION 3: Steps Involved in the Procure-to-Pay…
READ THE EBOOK
Contact us today for a free customized demo.